If you face the above message on your Avas dashboard manager. That can be displayed for many reasons such as if changed your domain name or installed SSL that changed your site URL HTTP to HTTPS. Also, if you have reinstalled your site with www or without www like www.domian.com or domain.com.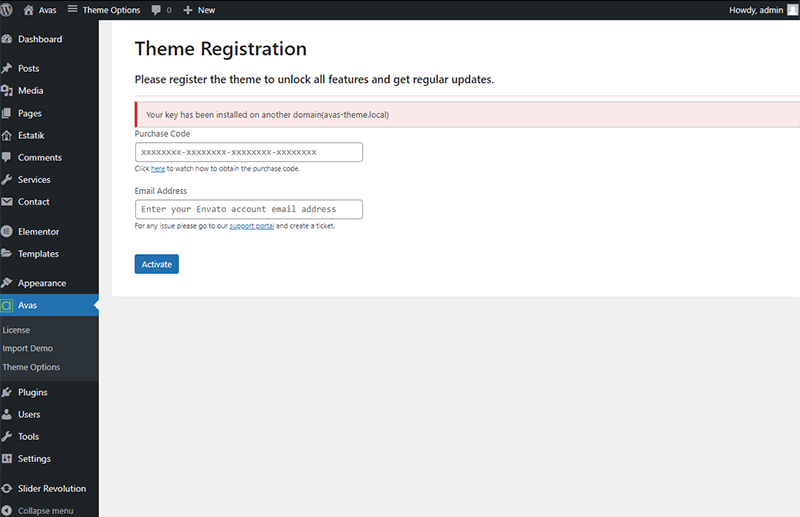 For any of the reasons please contact us via our support portal. if you have a problem creating a ticket via the support portal due to the support season expiry then please contact us via our demo page's contact form .
If you want to change your domain name, you need to deactivate the license from your old domain first via WordPress Dashboard > Avas > License > Deactivate.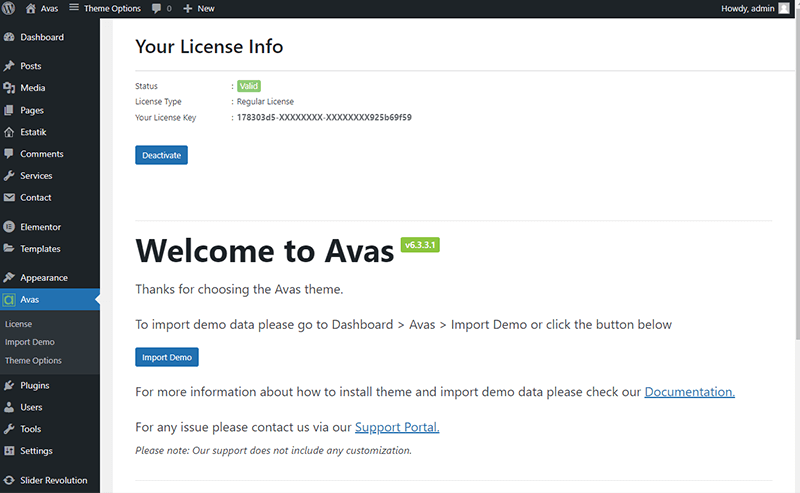 N.B. If you have purchased a regular license, you can't use the theme on multiple sites. To use the theme on more than one site, you need to buy more licenses.