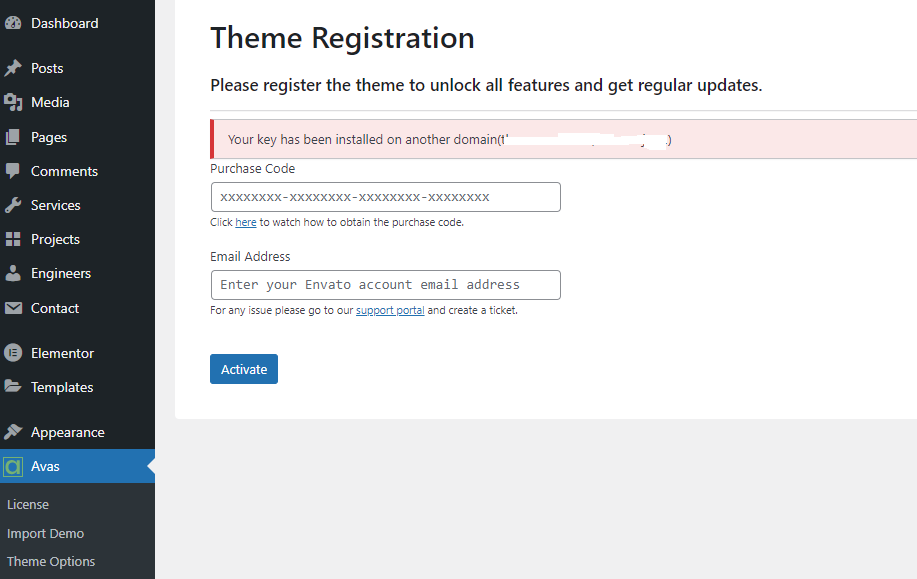 If you installed the theme on another site already then try to install the theme new site without deactivating the license then you need to deactivate the license first from your old site via WP Dashboard > Avas > License > Deactivate.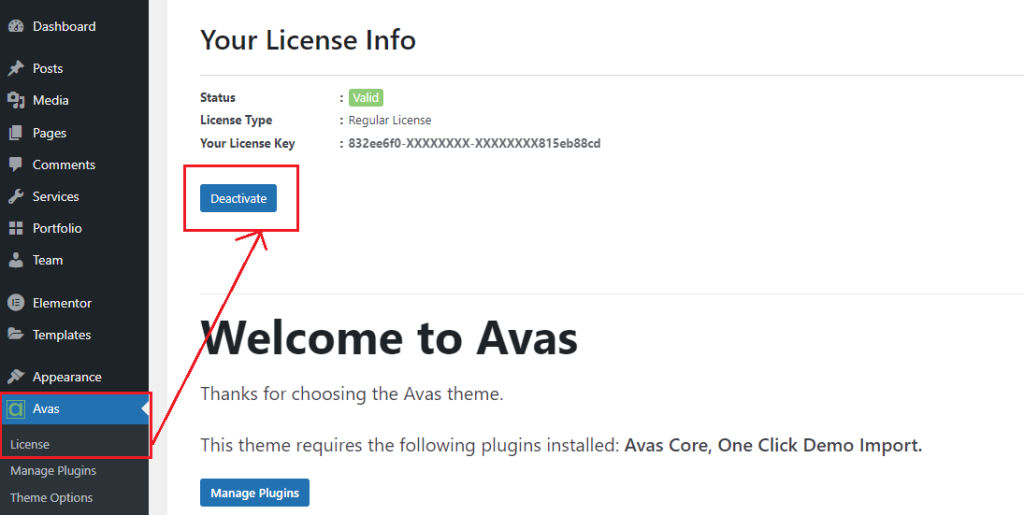 Basically, when you changed your site URL or domain name such as domain.com to www.domain.com or HTTP to HTTPS you will get this message. So now you need to create a ticket for it and we will reset it for you.
If you wish to switch your domain or install the theme in another domain you need to deregister the purchase code from your existing domain first via Theme Options > License > Deregister.
If you deleted the site without deregistering then please create a ticket to ask us to deregister the license from the existing domain. After successfully deregistering the license you will able to use the same license on your new domain.

N.B. If you have purchased a regular license, you can't use the theme on multiple sites. To use the theme on more than one site, you need to buy more licenses.